If you are looking for a great optical store that will meet all of your vision needs, you should stop by and visit us at our vision practice and optical store, Eye to Eye. Whether you need eye care, or want to buy an exciting new pair of designer eyeglasses, our
Towson optical store
will fit all of your vision needs.
If you need a comprehensive eye exam or contact lens exam and fitting, simply make an appointment to see our expert optometrist for an eye exam at our Towson optical store. Many of our patients enjoy the fact that we offer one-stop-shopping for our customers who want to have their eyes examined and then purchase a great new pair of designer eyeglasses. This type of service not only saves our customers time, but it also saves them money as well. This is because we offer exciting designer eyeglasses at competitive prices. Our friendly and knowledgeable frame experts will help you find the best eyeglasses which work with your new prescription as well as with your face shape, fashion sense, and budget. At our optical store we have over 5,000 frames in stock so all members of the family are sure to find a great new pair of eyeglasses. We also have an eyeglass lab located in our store so we are able to provide our customers with fast service when they need to get their eyeglasses in a hurry. Our opticians will make sure that your new eyeglasses will fit your face perfectly, and that they will be completely secure and comfortable for you to wear. Our optician will also discuss all the lens options with you, so that your new eyeglasses will not only look great, but they will provide you with optimal vision as well.
For an appointment to see our optometrist at our
Towson optical store
, contact us today.
By Eye to Eye
December 6, 2018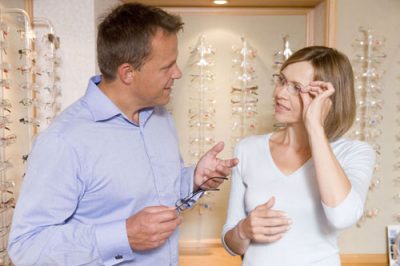 Blog Posts
Follow Us