Kids eye care Timonium
There is a common misconception that children don't need regular eye exams; that only adults do. However, that couldn't be further from the truth. It is very important for children to see a
Kids eye care Timonium
doctor like ours at Eye to Eye for regular eye exams. If it's been a long time since your child's last eye exam, you should book an appointment.
It's crucial for all children to see a Kids eye care Timonium doctor for routine comprehensive eye examinations on a regular basis. A comprehensive eye examination is a beneficial tool that can help protect children's' vision. Children will with undetected vision problems will have a lot of difficulty in school. An undiagnosed vision problem will interfere with their ability to learn and to do well academically. School will be a huge struggle; especially in the critical areas of reading and writing. There are times when undetected vision problems and eye conditions are mistaken for learning disabilities. Although there are learning disabilities that can cause scholastic struggles, sometimes the sole reason children are struggling is because they have a vision problem that's interfering with their ability to learn. Children with vision problems that are undetected will experience educational struggles that progressively get worse. Comprehensive eye examinations are complete, thorough eye exams that would enable an eye doctor like ours at Eye to Eye to detect eye conditions. During the exam, they can detect many eye diseases and conditions that might otherwise be overlooked. Since certain eye diseases and conditions often have no noticeable symptoms in the beginning stages, comprehensive pediatric eye exams are the only way to detect them. Getting regular eye exams allows for early diagnosis provides with the best possible outcome and will provide children with the best opportunity to succeed in school.
If your children are due for their eye exam, don't wait. Contact our office right now to schedule their appointment with our expert
Kids eye care Timonium
doctor.
By Eye to Eye
March 5, 2018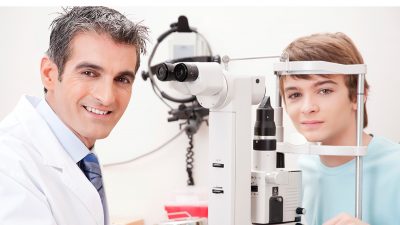 Blog Posts
Follow Us