Owings Mills optical store
When it comes to contact lenses after the eye doctor has written the vision correction prescription it isn't the look of the lenses that most people are concerned with it is the fit and feel of the lenses. Our doctor at Eye to Eye has a great deal of training and experience in fitting contact lenses for patients with all kinds of eye conditions. At our
Owings Mills optical store
accurately fitting contact lenses is just one part of providing high quality total eye care.
Dispensing contact lenses at our Owings Mills optical store begins with a comprehensive eye examination that includes a discussion of your medical history, eye concerns, family history and lifestyle. The exam itself consists of two parts, the first is a dilated eye exam conducted using our state-of-the-art diagnostic technology that will examine your eyes' structure, check the visual acuity and recommend any needed vision corrections. The exam will also detect and diagnose any current or developing eye diseases, which can be very serious if not caught and treated early. During the second part of the exam our doctor will fit your eyes for contact lenses, ask about your preferences, lifestyle and takes measurements of your eyes including corneal curvature, pupil and iris size, ocular surface condition and tear film evaluation to make sure the lenses fit the eye correctly.
There are many different types of contact lenses that our eye
Owings Mills optical store
staff can help you choose from depending on the results of our fitting exam as well as vision correction prescription, lifestyle and personal preference. Our practice carries soft contact lenses for almost every patient. Advances in lens technology have made these easy to use lenses available to folks with astigmatism or needing multi-focal lenses. Soft lenses wearers can choose from daily wear lenses that can be worn for up to 18 hours, extended wear that can be worn for longer periods of time, even overnight as well as disposables, and color-changing lenses that change the color of your eyes. Our office also offers gas permeable lenses that are slightly harder to adjust to but give clearer vision to users who suffer from severe nearsightedness, farsightedness or astigmatism. So, get the contact lens fit right by letting our doctor conduct a contact lens exam and fitting on your eyes.
By Eye to Eye
January 10, 2018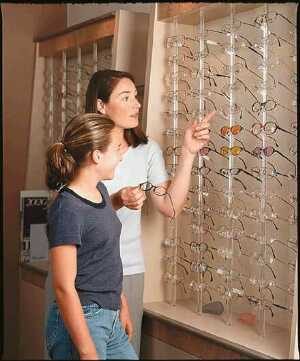 Blog Posts
Follow Us